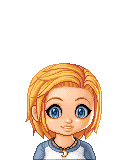 Désirée Gabrielle Lefèvre
(born April 23, 1996) is currently an unclaimed demigod.
Her and her twin sister's story.
Personality
Désirée is the more quiet one. She doesn't say much because she can understand English, she's just not so great at speaking it. She'll often not know what the English word is and say it in French.
Known Family
Lauren Martin, current adoptive mother
James Martin, current adoptive father
Unknown god, father
Claire Lefèvre, deceased mother
Noële Lefèvre, twin sister
Trivia
She is from Bordeaux, France
Ad blocker interference detected!
Wikia is a free-to-use site that makes money from advertising. We have a modified experience for viewers using ad blockers

Wikia is not accessible if you've made further modifications. Remove the custom ad blocker rule(s) and the page will load as expected.