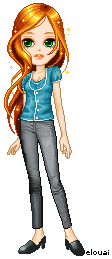 Donna Walsh was a mortal woman.
Donna doesn't appear, but she is mentioned.
When she was about nineteen, she dated Hermes and got pregnant with Miranda. When Miranda was four, Donna died.
Appearance
Donna had fair skin, red hair, and leaf-green eyes.
Personality
Donna was very motherly, but charismatic, friendly, and flirty.
Known Family
Miranda Walsh (Daughter)
Jayden Walsh (Grandson)
Hermes (Ex-boyfriend)
Ad blocker interference detected!
Wikia is a free-to-use site that makes money from advertising. We have a modified experience for viewers using ad blockers

Wikia is not accessible if you've made further modifications. Remove the custom ad blocker rule(s) and the page will load as expected.