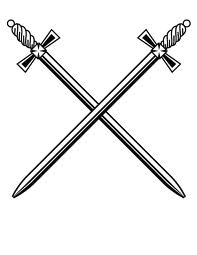 A war has broken out at Camp Half-Blood. The defenders are holed up in the Big House, the Attackers are stationed in the Woods.
Characters
Collab. Users
Guywithafedora: The Voice of Reason, Master of Words, and He Who Likes Cats (talk) 17:44, July 23, 2012 (UTC)
(Any and all users who add a chapter to this page, please add your signature to the section)
SonOfZeus1200~May the Gods be with you.
Chapters
Chapter 1: Guywithafedora ~ Completed
Chapter 2: Hermione Chase
Chapter 3: Jack Firesword
Chapter 4: DaughterofTerpsichore
Chapter 5: Luke 12346
Chapter 6: SonOfZeus1200
Chapter 7: Josh-Son Of Hyperion
Chapter 8: DarkCyberWolf
Ad blocker interference detected!
Wikia is a free-to-use site that makes money from advertising. We have a modified experience for viewers using ad blockers

Wikia is not accessible if you've made further modifications. Remove the custom ad blocker rule(s) and the page will load as expected.