Dylan Nolan

Species

Half-Blood

Status

Deceased

Hair Color

Dark Brown

Eye Color

Gray

Height

5'6"

Family

Ate (mother)

Mr. Nolan (father, deceased)

Weapon

celestial bronze sword

Affiliaton

Titan Army

Battles

Battle of the Labyrinth (maybe)

Battle of New York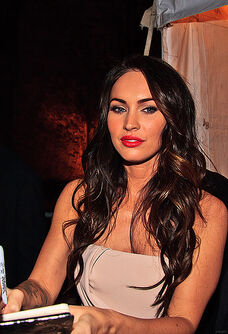 Dylan Nolan was the son of
Ate
and an unspecified man. He was born in May 1993 and was primarily raised by his father. When Dylan was nine years old, his father was killed by a hellhound. He lived on the streets for three years and was recruited by the Titan Army at age twelve. He was present on the Princess Andromeda when Percy sent the Iris message back to Camp Half-Blood, and was shocked by Percy's fatal flaw. He probably participated in the Battle of the Labyrinth. He was killed at age fifteen at the Battle of Manhatten by an unspecified half-blood.

Personality
Dylan was intelligent and a little ambitious. He was a loner, making no friends while in the Titan Army. He did care about his father, and felt some loyalty towards his mother despite the fact he had never met her.
Fatal Flaw
His fatal flaw was his faith in his ability to detect the fatal flaws of others.
Powers and Abilities
Dylan had ADHD (battle reflexes) and dyslexia (brain hard-wired to read Ancient Greek) just like other half-bloods. Because he was a son of Ate, Dylan had the power to recognize the "fatal flaws" of others.
Family
Mother: Ate (goddess of blind folly)
Father: Mr. Nolan (deceased)
Ad blocker interference detected!
Wikia is a free-to-use site that makes money from advertising. We have a modified experience for viewers using ad blockers

Wikia is not accessible if you've made further modifications. Remove the custom ad blocker rule(s) and the page will load as expected.