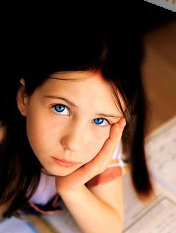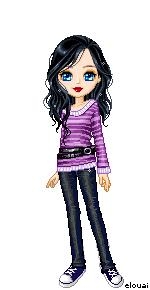 Erin Carly Castellan (born March 8, 2015) is a quarter blood daughter of Luke Castellan and Thalia Castellan (nee Grace).
Plot undecided. Open for suggestions.
Personality
Erin is a natural stealer. She has a terrible temper and will pull out her sword to hurt anyone.She has a laptop the same color of her eyes(as seen on right>)
Known Family
Luke Castellan, father
Thalia Castellan (nee Grace), mother
Hermes, grandfather
May Castellan, grandmother
Zeus, grandfather
Ms. Grace, grandmother
Percy Jackson, second cousin
Annabeth Jackson (nee Chase), second cousin in-law
Brook Jackson, third cousin
Charlotte Jackson, adoptive third cousin
Nico di Angelo, second cousin
Trivia
Erin got her head stuck in the railing at the age of four
She accidentally murdered her dog and hasn't been allowed to have a pet since.
Ad blocker interference detected!
Wikia is a free-to-use site that makes money from advertising. We have a modified experience for viewers using ad blockers

Wikia is not accessible if you've made further modifications. Remove the custom ad blocker rule(s) and the page will load as expected.