Florence Fiona Rayes is a demigod daughter of Epione, goddess of soothing pain.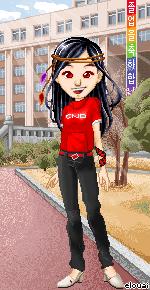 History
Florence was a quiet, yet friendly girl who loved to joke and had a talent for making others feel better. However, reaching 12 she was carted to Camp Half-blood, learning about her mothers true identity- and her secret talents.
Powers and Abilities
Telepathy Florence can sense painful moments
Mindwiping Florence has the power to wipe memories- though she's sworn to never use it.
Weapons
Florence typically uses a crossbow and arrows.
Ad blocker interference detected!
Wikia is a free-to-use site that makes money from advertising. We have a modified experience for viewers using ad blockers

Wikia is not accessible if you've made further modifications. Remove the custom ad blocker rule(s) and the page will load as expected.