Heather Sally Jackson
is the quarter-blood daughter of Percy and Annabeth.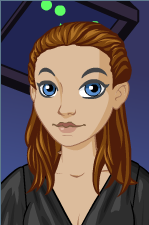 When Heather was two years old, her guardian angel appeared to save her from being hit by a car. Since then, he's rescued her countless times.
Appearance
Heather looks more like Annabeth then Percy. Her skin is slightly tanned. She has steel-grey eyes and dark brown hair. Her hair was dirty blonde as a young child, but it got gradually darker until it turned brown.
Personality
Heather is proud to be weird. She's shy and quiet, with few friends. She is fairly emo, tending to wear black. But the main reason she's an outcast is because of the way she "talks to herself." Heather's smart and sometimes a bit bossy with people she knows well.
Known Family
Annabeth Jackson (Mother)
Percy Jackson (Father)
Athena (Maternal grandmother)
Frederick Chase (Maternal grandfather)
Mrs. Chase (Step-grandmother)
Sally Blofis (Paternal grandmother)
Poseidon (Paternal grandfather)
Paul Blofis (Step-grandfather)
Ad blocker interference detected!
Wikia is a free-to-use site that makes money from advertising. We have a modified experience for viewers using ad blockers

Wikia is not accessible if you've made further modifications. Remove the custom ad blocker rule(s) and the page will load as expected.