Jam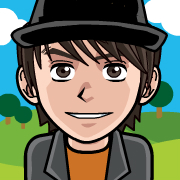 es Samuel Anders
is a demigod.
Apearance
Unlike his sister he has sea-green eyes and black hair like Percy Jackson.
Personality
James was very kind before his deatha and normally his sister with archery. Everyone in the camp mourned his death.
Known Family
-Juliet Anders (sister)
-Poseidon (father)
-Percy Jackson (half-brother)
Ad blocker interference detected!
Wikia is a free-to-use site that makes money from advertising. We have a modified experience for viewers using ad blockers

Wikia is not accessible if you've made further modifications. Remove the custom ad blocker rule(s) and the page will load as expected.