It's a romance shipping between Prim Jones & Eddie Tyson.
Other names:
Peddie
Erim
Eim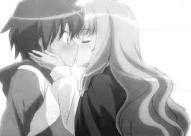 HISTORY:
PRIM'S ADVENTURE:
MY JOUNREY:
TRUTH OR DARE OR OLYMPUS!:
REVENGE OF THE TITANS:
THE BATTLE OF CALIFORNIA:
THE FINAL WAR W/ THE TITANS:
Preddie color:
Preddie animal:
Preddie flower:
Primrose
Preddie songs:
Ours by Taylor Swift
Boyfriend by Justin Bieber
A thousand years by Chistina Perry
Say you'll stay by R5
Superman by Taylor Swift
As long as U luv me by Justin Bieber
Mine by Taylor Swift
Luv U like a luv song by Selena Gomez
What make U beauitful by 1D(One Direction)
Luv story by Taylor Swift
Fearless by Taylor Swift
One time by Justin Bieber
You're my only shorty by Demi Lovato ft.Iyaz
Speak now by Taylor Swift
U belgone w/ me by Taylor Swift
Enchanted by Taylor Swift
I should've been kissed by One Direction
Lightning by The Wanted
Glad U came by The Wanted
The story of us by Taylor Swift
Kiss N tell by Ke$ha
Call me maybe by Carly Rae Jepsen
This kiss by Carly Rae Jepsen
Heart beat by Ross Lynch
Preddie season:
Summer(That's when they first met)
Preddie day:
June 27(That's the day when they first met)
Preddie vocabulary:
A
Angel-Eddie thinks Prim's an angel
Apollo-Eddie's olympian dad
American-What Prim is
America-That's where Prim's from & where's Camp Half-blood is
B
Beauitful:What Prim & Eddie thought of each other
Brenden-The name of Prim's second step-dad
C:
Chierma:What's what kidnapped Eddie in The battle of california
Canada-That's where Eddie's from
Canadian-What's Eddie is
Camp half-blood-Where they met
D:
Dance-What Eddie can do
Diary-What Prim writes about Eddie
Dad-They both lost their olympian dads
E:
Edwardson-Eddie's real name
Edigito-The name of Prim's first step-dad
F:
Fanasty-What Preddie feel like
Friends-What they are before the kiss
G:
NONE
H:
Horses:What Prim's olympian dad made
Heart:Two of their hearts become one
Heartorobe-What Eddie looks like
I:
NONE
J:
Jokes-What Eddie tells Prim
Jones-Prim's last name
June-When they fristly met
K:
Khole-The name of Prim's BFF & Eddie's half-sister
Kiss-What Eddie & Prim did in Los Angeles on TRUTH OR DARE OR OLYMPUS!
L:
Long island-Where camp half-blood is
Los Angeles-Where Prim's from & where Preddie first kiss is
Love-What they think is strong
M:
Minatour-What Eddie saved Prim from
N:
New York-The city they come to togther
O:
Olympus-Where their olympian dads are from
P:
Primrose-Prim's real name & Preddie flower.
Poseidon-Prim's olympian dad
Preddie-What cute name
Q:
Quest-What they were spend on
R:
Romance-What Preddie is living
S:
Success-What they both did
Summer-The Preddie season
Songs-What Prim & Eddie writes & listen to
S
T:
NONE
U:
NONE
V:
Vancouver-Where Eddie's from
W:
NONE
X:
NONE
Y:
NONE
Z:
NONE
Ad blocker interference detected!
Wikia is a free-to-use site that makes money from advertising. We have a modified experience for viewers using ad blockers

Wikia is not accessible if you've made further modifications. Remove the custom ad blocker rule(s) and the page will load as expected.