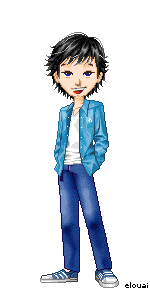 Raven Sanderson is the demigod son of Hades.
History
He is brought to camp by Pit, and is pressured to join. He seems excited by the prospect of friends, and decides to join and train at the camp.
Appearance
He has shaggy black hair and often wears blue.
Personality
Because he is a son of Hades, he is often outcast by his "strange" beliefs, which causes him to be very loyal to any friend he can get.
Ad blocker interference detected!
Wikia is a free-to-use site that makes money from advertising. We have a modified experience for viewers using ad blockers

Wikia is not accessible if you've made further modifications. Remove the custom ad blocker rule(s) and the page will load as expected.