| Name | Rebecca Marks |
| --- | --- |
| Cabin | Apollo, 7 |
| Weapon of Choice | Bow and Arrows |
| Age | 14 |
| Hair Colour | Light Brown |
| Eye Colour | Brown |
| Birthday | February 3, 1996 |
Rebecca is shy when she first meets people. When she gets to know them better however, she opens up. When she opens up, she is known to be funny and extremely nice. According to Kassi (Rebecca's friend) her kindness is one of her best qualities. She always tries to make people feel better about themselves and never gossips or puts people down. She's always looking out for others.
As a daughter of Apollo, she is naturally gifted with archery.
Rebecca is also gifted in just about all athletics. One sport she excels at is basketball, playing mostly at a point-guard position. She is a great shooter from both the inside and outside and is also fast. She also has great ball handling. She plays other sports besides basketball and also excels at them.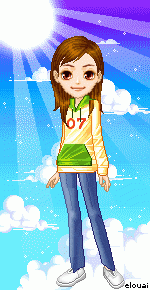 She is friends with demigods Kassi Banoight and Natalie Cole . She accompanies them on two quests:
Ad blocker interference detected!
Wikia is a free-to-use site that makes money from advertising. We have a modified experience for viewers using ad blockers

Wikia is not accessible if you've made further modifications. Remove the custom ad blocker rule(s) and the page will load as expected.