Serana Graves


Title
The Leader
Vital Statistics
Date of Birth
November 5, 2087
Current age
15
Gender
Female
Family
Mother: Hecate (goddess of magic)
Status
Alive
Eye Color
Caramel brown
Hair Color
Black
Height
5'8"
Alias
The Leader
Other
Affiliation
The Pegasi Corps London
Weapons
Magic:

-Spells
-Books
-Staffs & Wands


Species
Demigod (Deus Humana)
Home
London
Appearances
The Pegasi Corps: Redemption
Quests
Redemption
Story- (SPOILERS)
To be reaveled soon...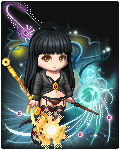 Abilites- (SPOILERS)
To be revealed soon...
MISC. FACTS ABOUT: Serana Graves
Blood Type: B+
Companion(s): Cheeta named Spot
Fear(s): Too much light and unfasionable things
Favorite Activities: Playing magic tricks on people and kissing boys
Favorite Food(s): English food and French food
Pegasus: Maroonish-brown pegasus named Stephan
Favorite God and/or Goddess: Hecate
Least Favorite God and/or Goddess: Hephaestus and Hera
Weight: 114 lbs
Appearance
Ad blocker interference detected!
Wikia is a free-to-use site that makes money from advertising. We have a modified experience for viewers using ad blockers

Wikia is not accessible if you've made further modifications. Remove the custom ad blocker rule(s) and the page will load as expected.