Siry Alder Drake (born April 5th, 2011)
is a quarter-blood grandson of Zephyr and Apollo.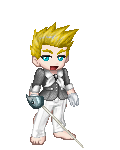 He is born at the end. He is named after Alice's half-cousin.
Appearance
He has dirty blonde hair and sky-blue eyes. His skin is Caucasian and he weighed 6 lbs. 7 oz. at birth.
Personality
Not much is known about him. We will learn in the upcoming story, Sky Battles.
Family
Zephyr (Paternal Grandpa)
Apollo (Maternal Grandpa)
Alice Ryans (Mother)
Iceus Drake (Father)
Other relatives of Apollo and Zephyr (Relatives)
Powers
Wind Manipulation
Light Manipulation
Cursing others into rhyming
Flight
Excellent archer
Ad blocker interference detected!
Wikia is a free-to-use site that makes money from advertising. We have a modified experience for viewers using ad blockers

Wikia is not accessible if you've made further modifications. Remove the custom ad blocker rule(s) and the page will load as expected.