Aaron Dwayne was a son of Styx but was enslaved into Hade's service as his Head As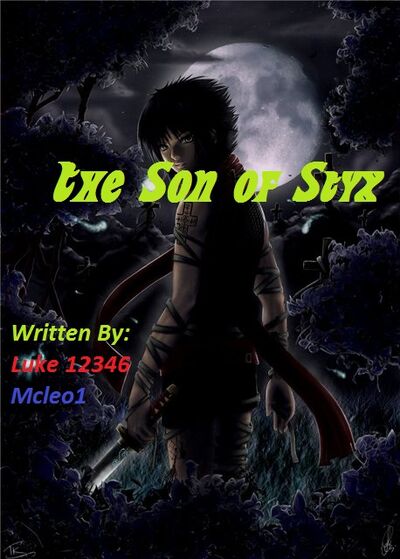 sasin but Aaron is growing rebellious and Hades grows angry, he will have Aaron either serve him or die painfully....Can Aaron and his friends escape the grasp of Hades together
Characters
Aaron Dwayne - Son of Styx, The Goddess of the River Styx and the Assasin of Hades, he was bestowed immortality so he could serve Hades forever but wishes to be free and the only way he can be free is to take on Hade's quest....but can he survive?
Sara Ortega  - Daughter of Athena, Goddess of Wisdom, she is rebellious and is a loner, she is smart but does not see it. She was chosen to be in Aaron's team when he comes to console the Oracle
Dustin Shane - Son of Ares, God of War. He was the most unlikely son of Ares the camp has ever seen, being skinny and not that strong but he proved them wrong by showing them his power with a spear. He became a part of Aaron's team when he came to consult the Oracle
Hades - Lord of the Dead and main Antagonist of the book
Athena - Goddess of Wisdom, for some unknown reason she helps Aaron on his quest
Chapters
Ad blocker interference detected!
Wikia is a free-to-use site that makes money from advertising. We have a modified experience for viewers using ad blockers

Wikia is not accessible if you've made further modifications. Remove the custom ad blocker rule(s) and the page will load as expected.